Summer's coming. and the level of activity on the blog will depend mostly on the weather, yet i'm hoping to scrub off some time for writing more often. In the meantime enjoy this program that aired originally on 15.06.2009, it was done in the typically summer-break mood, with Beatles songs (Paul McCartney's birthday is coming| on June 18) and overally more leisure, chill-out set with some folk, rock, brass bands, pop tunes and and else for something completely different. Hope you'll like it.
1. Bugs Bunny & Duffy Duck - Hello, Goodbye
2. Brad Mehldau - Blackbird
3. Ann Dyer & No Good Time Fairies - For No One
4. Varttina - Nahkarouska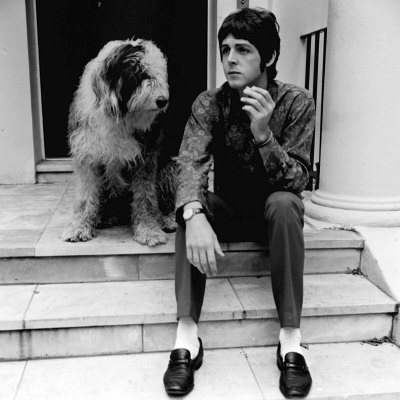 5. Rao Trio - El Famoso Gruppo Italiano
6. Lester Bowie Brass Fantasy - Black or White
7. Mardi Grass Brass Band - Funkin' Up Your Mardi Grass
8. Sex Mob - Fernando
9. Monty Python's SPAMALOT - He Is Not Dead Yet (playoff) / Laker Girls Cheer
10. Cowboy Bebop OST - What Planet Is This?
11. PINX - Why Did You Show Me This
12. Sex Mob - Live and Let Die
13. Danilo Rea & Roberto Gatto - With a Little Help From My Friends / Drop In
14. The Baby Loves Jazz Band - Ole' McDonald
15. Scott Henderson - I Hate You
16. Tuffts Belzebubs - I Am The Walrus
17. Millennial Territorial Orchestra - All You Need Is Love
18. Flight Of The Conchords - Leggy Blonde