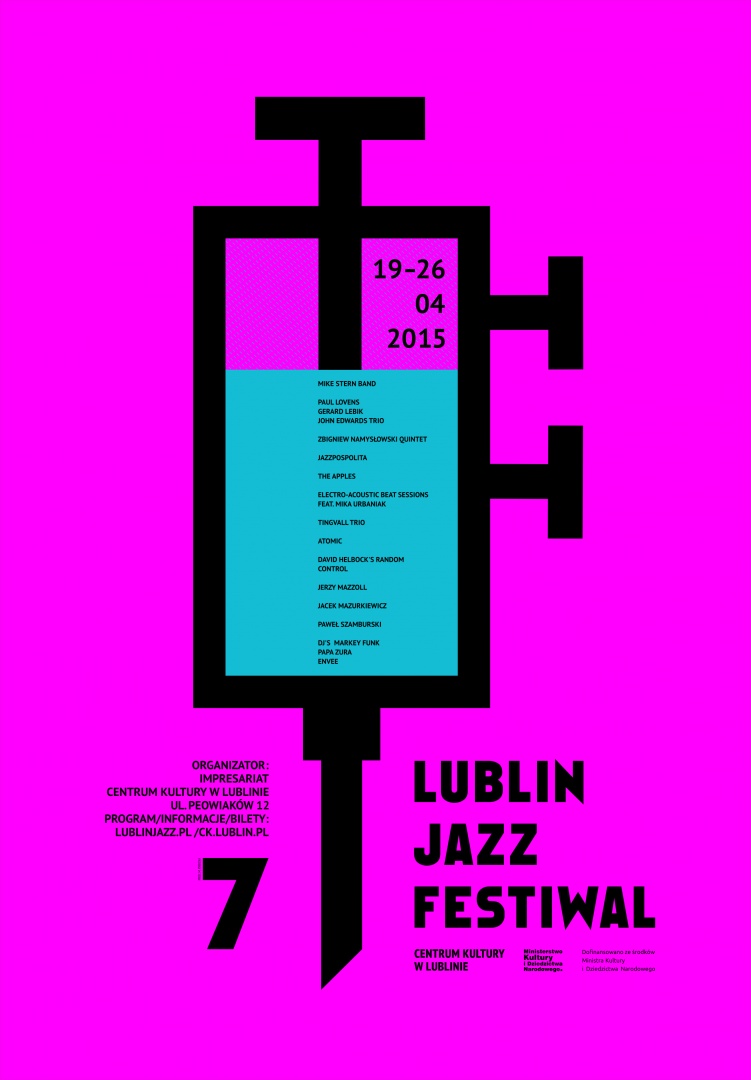 There's plenty of happening in Krakow this week due to the Starzy i Mlodzi Jazz Festival which will be covered on the blog in a more detailed way.
Before I pass to that I'd like to invite you as well to Lublin Jazz Festival, I have some very fond memories of it's edition few years back (
documented on the blog as well
). The festival has a very intriguing line-up including the dynamic scandinavian unit Atomic, the funkiest band I've ever seen live The Apples or Jazzpospolita playing the material from the masterpiece of polish jazz "Winobranie" by Zbigniew Namysłowski (who will appear himself as well).
more on the festival's website.
http://lublinjazz.pl/en/