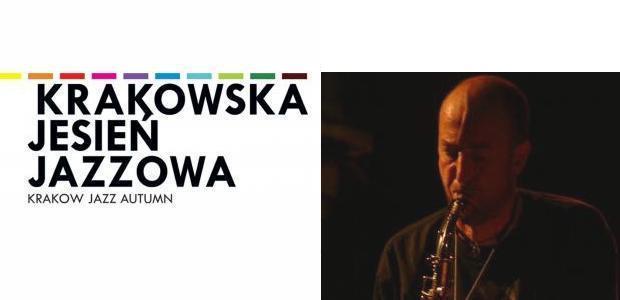 Only one day before Martin Kuchen would hypnotise the audience in Alchemia with his minimalistic vision of a solo performance. All Included instead is a fully energetic free jazz ensemble where the veteran gathers together young talents of Scandinavian scene.
Kuchen in fact in his activity covers a lot of ground to begin with the electro-acoustic solo minimalis, through the free yet fragile music of the brilliant Trespass Trio till the free jazz happy fiesta of Angles ensemble. All Included proposes music that is rooted in the free jazz tradition, with dynamic interplay and short yet catchy themes to start of ecastatic soloing and ensemble interplay.
The music boils pleasantly with the skyrocketing level of the energy, fueled constantly by the turmoiling drums and bass lines as the full sound of the triple-headed frontline fill the air with sharp chords and creative sparks of the adventurous and fun soloing.
Unfortunately I don't remember the tiles but especially the 2nd piece of the set with the bluesy bass riff caught my attention, some lyricism in the introduction. Most of the compositions lead nicely from solo section and there's enough dramaturgy and storytelling to easily fill the extended music. While all musicians showed their chops my special kudos goes to Jon Rune Strom who strucked and pulled the bass strings with all the mighty energy and his profound sound anchored the music structure while at the same time pushing the soloists forward, encouraging them for another set of harmonic, melodic and rhythmic galopades.
at Cafe OTO
The music by All Included was raw, energetic, creative, a fine example of balance art between structure and improvisation, ensemble and solo performance. Free and Jazz so to speak. Now it's all been done before, but if it's good and you can do it well, why not to do it again? Free Jazz is fun.
Keep in mind those names, you'll hear them again. Soon.
All Included:
Alchemia. Krakow Autumn Jazz 2012. 18.10.20120