Winter/Holiday/New Year break is over everyone. Krakow is busy once again with live music and I'd like to recommend you some live events one might enjoy the coming evening.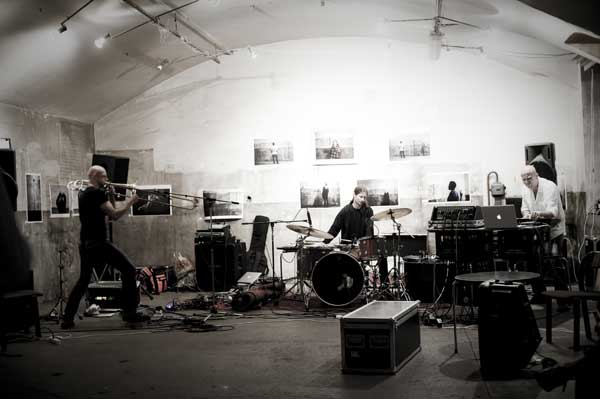 05.02 Noisezone at Alchemia
The noise-jazz trio begun the Autumn Festival playing with Peter Brotzmann, they're back in Krakow
06.02 Chlopcy Kontra Basia at Hard Rock Cafe
I've praised this trio for their jazzy grooves, folk melodics and witty lyrics on a couple of occasions. They've noticeably widened their audience thanks to the TV exposure in a music show and deservingly so.
06/07.02 Vein at PIEC'Art
A dynamic modern jazz piano trio that caught some attention with their recent collaboration with a sax master Dave Liebman.
09.02 Cukunft at Cafe Cheder
Cheder Cafe is celebrating its 4th birthday and the Cukunft band will be there to highlight the event. Two clarinets, guitar and drums for a myriad of jazz and klez and fun.
10-12.02 Improwizje mini-festival at Literki
Three days of concerts under the supervision of the Improwizje series curator bringing both veterans and young talents of improvising scene. High expectations. Very recommended.
10. Gorczynski / Mazur / Choloniewski
11. Strycharski / Mazur
12. Shock Wawe - Pezda / Rusinowska / Kolarczyk / Dobosz
11.02 Tomasz Stanko New York Quartet at Opera Krakowska
Tomasz Stanko
brings to Krakow a quartet with David Virelles, Thomas Morgan and Gerald Cleaver to present music from his new cd "Wislawa" dedicated to the late poet Wislawa Szymborska.
Any jazz fan in Poland have probably already taken notice of the project and awaits the music impatiently.