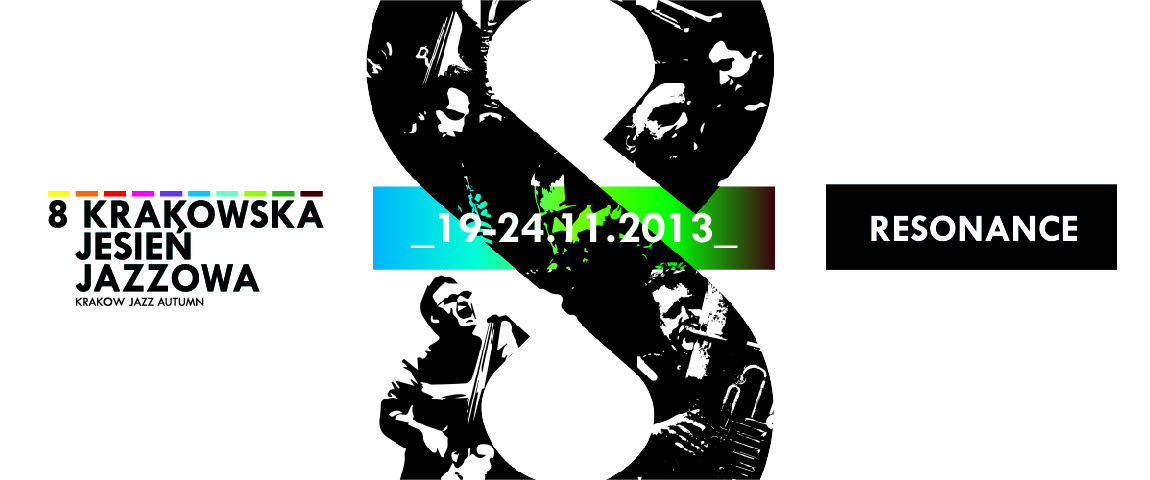 The main story of the next week is you get into a six-night marathon of improvised music with some of the most creative musicians of the genre.
Resonance was created 5 years as a special project commissioned by the Krakow Autumn Jazz Festival and brought together musicians from Poland, Ukraine, Sweden and States (Chicago and New York). One week of performances and rehearersals (documented on the Resonance 10cd boxset released by the Not Two Records) has transformed this group of musicians into a band which have continoued to evolve.
This will be their third residency in Krakow and, as both previous ones, it promises a whole world of music to Krakow audience. The setlist below might help you to choose the nights according to your preferences but it seems like to miss any of this is a capital crime if you're into improvised music.
19.11. Resonance at Alchemia - day 1
Magnus Broo, Tim Daisy, Mark Tokar
Daver Rempis, Mikolaj Trzaska, Ken Vandermark, Waclaw Zimpel
Per-Ake Holmlander, Steve Swell, Michael Zerang, Waclaw Zimpel
20.11. Resonance at Alchemia - day 2
Tim Daisy, Steve Swell, Waclaw Zimpel
Magnus Broo, Devin Hoff, Per-Ake Holmlander, Michael Zerang
Tim Daisy, Devin Hoff, Mark Tokar, Ken Vandermark
21.11. Resonance at Alchemia - day 3
Mikolaj Trzaska, Michael Zerang
Tim Daisy, Steve Swell, Dave Rempis, Mark Tokar
Magnus Broo, Michael Zerang
22.11. Resonance at Alchemia - day 4
Devin Hoff, Mikolaj Trzaska, Michael Zerang
Tim Daisy, Per-Ake Holmlander
Tim Daisy, Dave Rempis, Ken Vandermark, Michael Zerang
23.11. Polish Improvised scene at Alchemia - day 5
Pawel Postaremczak & Pawel Szpura duo
Piotr Damasiewicz ImproGraphic (Gerard Lebik, Max Mucha, Gabriel Ferrandini)
24.11 Resonance at Manggha - day 6
The 11 guys above listed alltoghether, with the latest addition to the group being Devin Hoff- thanks to the very restrict US policy who did not let Mark Tokar from Ukraine to enter the country for the Chicago Umbrella Festival (inspiring the title of the Resonance third cd "What Country is This").
If you care for a change on one of the days here's the alternative
22.11. Maggie Marshmellows and Dead Snow Monster at Piekny Pies
I've never heard the first band and Dead Snow Monster from Wroclaw have one of the dirtiest, noisiest, nastiest guitar riffs I've heard. The band sounds as if they had come straigt from New York underground and I think it's a world-class rock'n'roll for the modern age.
22.11. Slalom at Bomba
The very same day (as if splitting yourself in two wasn't hard enought) Slalom created by the musicians known from the Warsaw indie scene rounded up by the Lado ABC label (Mitch & Mitch, Baaba, SzaZaZe) are presenting their new project Slalom - a sort of post-kraut-minimalistic-improvised rock as below presented.