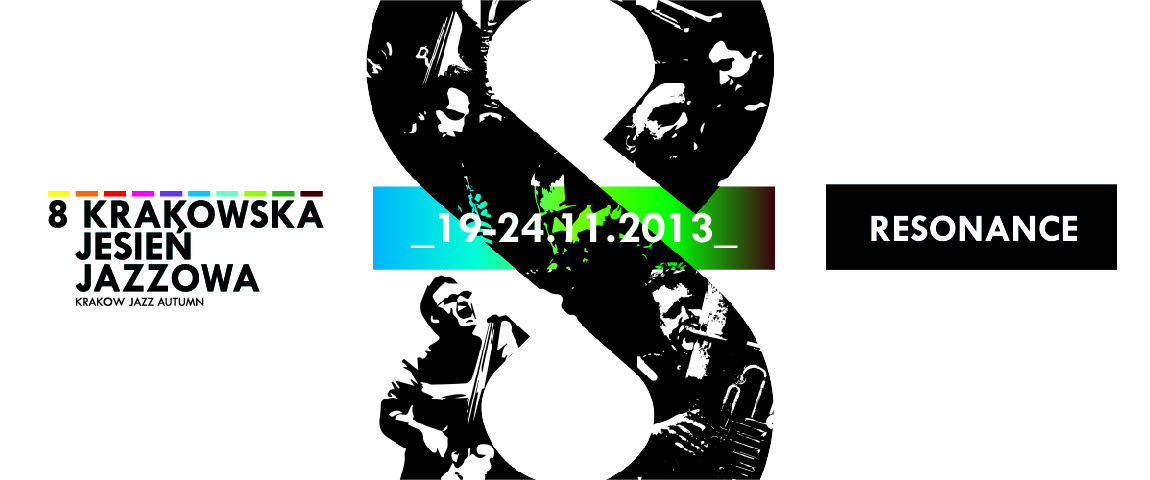 The last of the four days with Resonance at Alchemia, but not the last meeting with music during the week. Polish jazz scene will be presented Saturday evening (Pawel Szpura & Pawel Postaremczak duo; Piotr Damasiewicz Imprographic Quartet). The Resonance orchestra will return on Sunday for the final concert at Manggha to present the results of the rehearsals held during last few days.
A brief summary of friday events at Alchemia:
Day 4
Set I
Per-Ake Holmlander - Tim Daisy
Tuba and drums is definitely not your usual jazz duo, but such boundaries are not really of importance in improvised music. Per-Ake employs his repertoire of bubbling and gurgling sounds and Tim spices it up with some tricks from his own bag (literally, taking out a different set of mallets, pocket radio and else). The most entertaining and surprising part of the set is when Per-Ake treats his tuba as a drumset of his own - a percussive fiesta alltogether with Tim.
Waclaw Zimpel - Michael Zerang
This duo has played together quite a lot and their music is a result of common fascination with world music. Three journeys into the realm of music that, though improvised, sounds as coming back from before the history. First a meditation with Michael playing djembe, delicate rhythmic texture upon which Waclaw could muse his melodic lines. Second meditations features a regular drumset and Michael's polirhythmic pulse pushes Zimpel's alto clarinet into more free-jazz region, with intense crescendos and plenty of melodic inventiveness. The third meditation has Michael playing the frame drum and Waclaw plaiyng algoza - a traditional rajsthani double flute. The flute's construction allows for polyphonic textures, with most minute changes creating an anchanting world of harmonic possibilites - not unlike XX century serial music. Pure and beautiful.

Set III
Ken Vandermark - Dave Rempis - Tim Daisy - Michael Zerang
Another quartet to end the evening and another full throttle free-jazz ride. Ken would start on clarinet but would soon abandon the instrument and switched to alto to be able to match Rempis' intense sound but it was when two tenors started playing together that the things would start to REALLY cooking. Relentless rhythm and just incredible communication between the two frontmen who would spiral insane saxophone lines around each other line a DNA chain. Groovy, dense and funky, with Ken playing some of the most gritty riff lines on the sax (not unlike some of his playing with DKV or Paal Nilssen-Love). The second piece would start of more lyrical, with baritone sax providing the bass line, cloud of percussion sounds (soft mallets and lots of plates). There would be some sonic plays and more introvertic moments but it was quite sure that the band will finish the set with another monstrous free-jam and so they did. Fantastic set and possibly THE highlight of the week.
Encore
Resonance
All 10 musicians (Christoff Kurzmann was off to Vienna on the evening) squeezed themselves on the Alchemia's stage to play an improvised encore, the very same band that will play on Sunday, but a very different approach to music. Thanks to some ad hoc conductions a spontaneous forms would be created, and even if there were some shaky moments, there was plenty of tension and sharp soloing to make up for it and most of all show the potential of this group - a 10-piece puzzle with endless number of solutions - some of which were presented during the week.


Resonance Residency at Alchemia
Krakow Autumn Jazz Festival 20-21.11.2013