This the moment many of the free jazz lovers in Krakow have been waiting for a long time. Autumn has officialy begun! 5 evenings with Nu Ensemble make fill pretty much the whole week but there still are some more options to choose from. This is a long list, you may get dizzy.
06.10 Traces, Shreds, Hints at Klub Re
"Ślady, Strzępy, Wskazkówki" is a performance that combines improvised sounds, words, gestures and movements. Not exactly the lazy sunday afternoon kind of thing, it's a promise.
Traces, Shreds, Hints
from
Anna Trzewiczek
on
Vimeo
.
07.10 Tomek Gadecki and Rafal Mazur - Jazz w Bombia vol. 10.
Two prominent representants of polish improvised music, Gadecki is the bigger half of the "
Giant and shorty duo
" and I suppose the two connected during the double duo concert in Gdańsk, should serve as a perfect introduction to the week's busy program.
08.10 Nu Ensemble - evening I at Alchemia
The first evening of the Krakow Autumn Jazz. The setlist includes:
Paulina Owczarek / Tomasz Gadecki - duo;
Stine J. Motland - solo;
Christer Bothén / Joe McPhee- duo
Jon Rune Strøm – solo
Swedish Azz – (Mats Gustafsson, Per-Åke Holmlander, Erik Carlsson, DJ Dieter Kovacic aka dieb13, Kjell Nordeson)
09.10 Nu Ensemble - evening II at Alchemia
The setlist:
Dominik Strycharski / Rafał Mazur duo
Joe McPhee – solo
Jon Rune Strøm / Ingebrigt Håker Flaten duo
Christer Bothen – solo
9/10.10 Thymeshift at Piec'ART
An alternative for the more rock and guitar oriented music lovers, Thymeshift seems an interesting post-jazz-rock mix from Sweden and Iceland.
10.10 Nu Ensemble - evening III at Alchemia
Agustí Fernández – solo
Stine Janvin Motland / Paal Nilssen-Love / dieb13 trio
Peter Evans – solo
Christer Bothén Acoustic
ad hoc formation
11.10 Nu Ensemble - evening IV at Alchemia
dieb13 – solo
Peter Evans / Per Âke Holmlander – duo
Kjell Nordeson – solo
The Thing & Joe McPhee
ad hoc formation
11.10 SamBAR and Michał Dymny in Cafe Szafe
SamBAR is a baritone saxophone duo created by Tomek Gadecki and Paulina Owczarek, the polish duo, after appearing in Alchemia during the first evening with Nu Ensemble, will play their own concert with Krakow's improviser Michal Dymny.
11.10 Moonlight Breakfast at Piekny Pies
A third offering for the same eveing, have no chance in beating the others in the musical substance but I can definitely understand why someone would see likestart the friday party with the light retro-electro grooves.
12.10 Nu Ensemble - final concert at Manghha
The orchestra will reunite on stage after 8 years. Nu Ensemble is - Peter Evans, Joe McPhee, Mats Gustafsson, Augusti Fernandez, Kjell Nordeson, Per-Ake Holmlander, Ingebrigt Haker-Flaten, Paal Nilssen-Love, Jon Rune-Strom, Christopher Bothen, Stine J Motland and dieb13.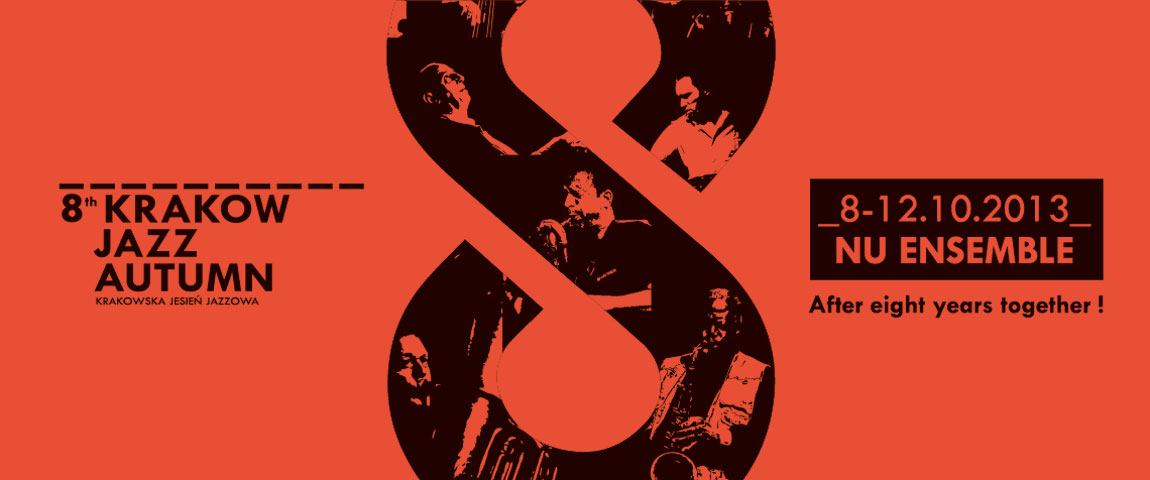 12.10 The Stubs + Wild Books at Piekny Pies
Once again, not a real alternative to anyone willing to see Nu Ensemble in Manghha, but the energetic rock'n'roll can't hurt you on a saturday night.