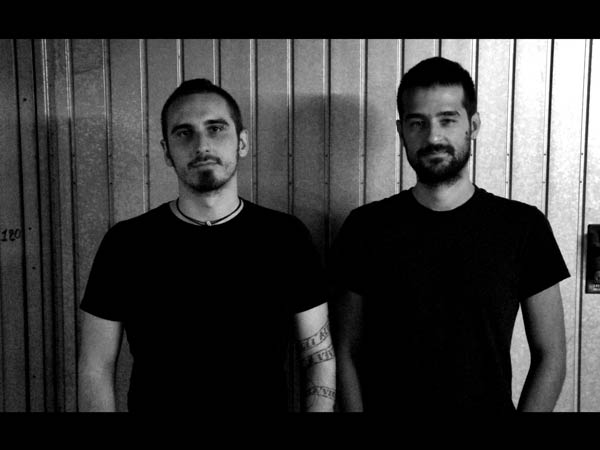 The post should be treated more as a Autumn Jazz festival's chronicle than a review. I have written recently about Stefano Ferrian's Nutimbre band and their most recent release "
Risk"
. The two members of the quintet just launched the international ImproConnection Tour which consits of some 24 gigs in various locations, on each occasion the two players will be playing with local improvising musicians. The evening in Krakow was the 4th gig of the series and I invite you to check Stefano's website to see if you can check any of the next concerts (tonight = Vilnius).
There were some really strong music moments during the night and the four musicians really dug deep trying to create on the spot, although it seemed evident that the italian duo knows each other pretty already well. But the connection was established clear and strong and music flowed with the inspired stream, I was particularly impressed by the fast-lightning and yet very precise, fractured and repetitive patterns played on piano by Simone Quatrana but big hands to Paulina Owczarek and Ernest Ogore who stood up for the occasion and played some fervent music to match the Ferrian / Quatrana duo intensity.
The challenge of ImproConnection Tour is to meet everyday with different circumstances and different musicians and to be able to adapt constantly and learn from each opportunity. This is going to be a hard yet exciting time for Stefano and Simone and wish them both the best of luck. May the music continue to flow as strong as it did in Krakow.
A fragment of the previous concert in Brno
Stefano Ferrian - tenor sax, alto sax
Simone Quatrana - piano
Paulina Owczarek - baritone sax
Ernest Ogórek - double bass, electric bass
Barka. Krakow. 05.11.2012